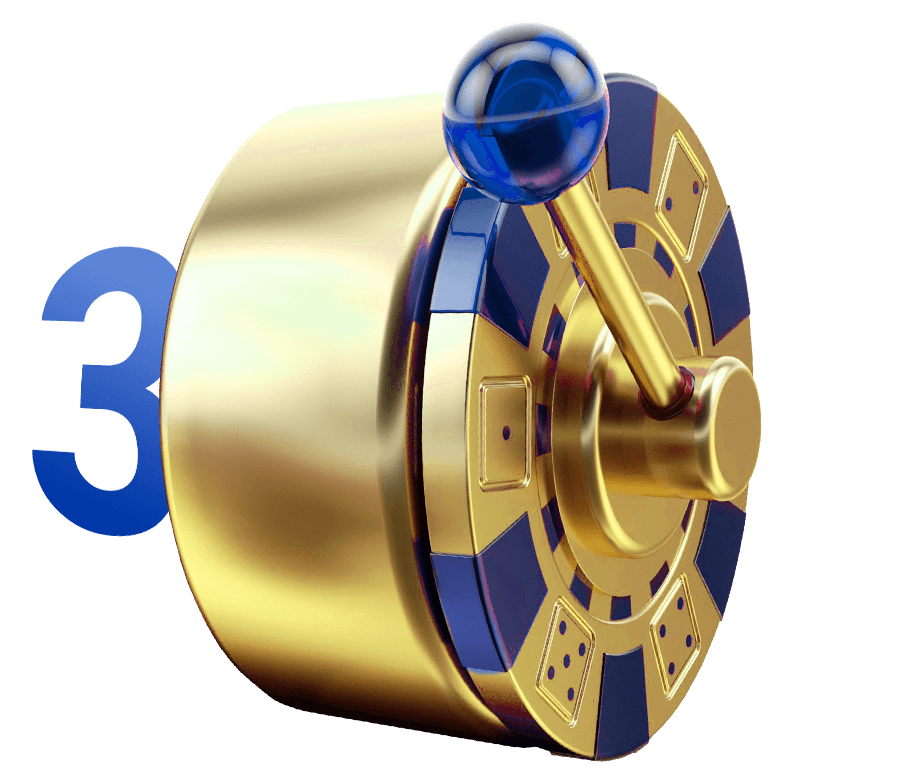 3 reel slot machines
Quick and easy 3-reel games
It's the simple three-reel slot machines that are responsible for the fact that our passion for online slots can blossom today. One of those also called the One-Armed Bill started this whole slot machine craze back in the day.
That was a long time ago in the last century, but three-reel slots have lost none of their popularity even today. Players love them just as much as they did a hundred years ago. They have good reasons for this, of course. Throughout history they have gone through quite a varied path, they have evolved, and they are no longer just static fruit machines, but they have retained their charm (Respin Joker).
Today, online slots with three reels, like the five-reel ones, offer their players a whole spectrum of themes and templates. But that would not be enough on its own, as casino players are becoming more and more demanding. More winning lines have been added and 3-reel, 3-row games with a maximum of 27 lines are no longer so rare, e.g. 27 Diamonds (Tech4bet), Queen of Fruits (Betinsight), Super Star 27 (e-gaming), and Turbo 27 (Kajot). Also, the most popular Wild and Scatter bonuses are often enhanced with other modern bonus features (Falcon God by Apollo), which today's players demand even on 3-reel slots.
Fortunately, what has been preserved in these games is their simplicity and speed. We think that this is what keeps generations of players coming back online for 3-reels. They are a perfect time out when tiredness takes over, but you still want to spin a few quick spins (Ultimate Hot) on your favorite slot.