The theme of the slot machine is very important, the visuals are of course also important, some people also like the number of reels and of course, a lot depends on the number of winning lines. However, we can probably agree that what attracts all of us the most are the bonuses or the bonus features of slots. And they are different.
We love it when slot machine developers take a creative approach to bonuses, and recently we were rather pleasantly surprised by the developers at Kalamba. Kalamba came to the market with something that was not there before, or at least we had not seen it. With a pair of original Hyper Bet and Hyper Bonus features.
Hyper Bonus is an interesting option through which the creators allow you to quickly enter free spins so you don't have to wait for fortune to take its mercy. Simply click on the appropriate button to buy into Free Spins. Even in several variants. However, we will write another article about Hyper Bonus, now we will take a look at what the first-named functionality offers.
Hyper Bet controls the multiplier and freespins
In short, Hyper Bet gives you the ability to control two important things, the win multiplier (in some slots only achieved with the Wild symbol) and the number of freespins. Have you started listening? Well done. Let's explain.
The online slots in which the Hyper Bet bonus is found have a completely standard game layout. However, they are exceptional in that either on their right or left side there is a Hyper Bet panel. Within it, you see the two aforementioned indicators and have the option to change them using the arrows, thus influencing not only the play on the reels but also your resulting bet. This changes (increases) depending on the multiplier and freespin values you play with.
Several levels of Hyper Bet
It works simply and a little differently in each slot machine. The Hyper Bet itself can have several levels. The resulting table might then look like this for the Caribbean Anne game, for example:
Level 1: 7 freespins + multiplier value is x1
Level 2: 9 freespins + multiplier value is x2
Level 3: 11 freespins + multiplier value is x3
Level 4: 14 freespins + multiplier value is x5
The level, therefore, affects both the amount of multiplier when a winning combination is achieved and the resulting number of freespins when a Scatter symbol is landed.
The number of scatters is also important. This is because it affects the multiplier of your current bet. For example, three scatters will award 7, 9, 11, or 14 free spins + double your current total bet. In this case, 4 scatters will also give you 7 to 14 free spins, but up to 4 times your current bet.
The final number of free spins is calculated by adding the current value of freespins in the Hyper Bet panel to the number of freespins earned by spinning the Scatter symbol. A bit overcomplicated, but just a few turns of the reels and you'll get into it quickly.
Try out the Hyper Bet games in the casino
We found the Hyper Bet feature in Kalamba slots unnecessarily complicated at first, but once we got used to it, it opened up new tactical options for us to play. After all, we have used it quite often and we actually manage the bet amount using it only. If you also want to try how Hyper Bet and Hyper Bonus work, you can do so at the online casino, where Kalamba's games are currently located.
1000

EUR for new casino players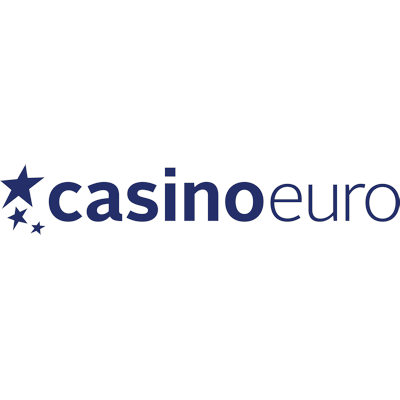 CasinoEuro double your first deposit! Deposit up to €1000 to play with €2000 plus get 100 Free Spins on Starburst online slot. Check T&C on CasinoEuro website.