Try the slot machine Vampire Bride for free
After all those "big" games full of special symbols and bonuses, do you ever feel the urge to play some kind of simple one-bite game? Well, this one will be juicy and bloody. Today, we'll talk a bit about the Vampire Bride online slot machine.
All you need is a quick look at how this game looks and you'll know for certain that it comes from the workshop of SYNOT Games. Their distinguishing mark is perfect graphics. And as it happens to be in their games, a pretty woman will also not be far behind.
A simple vampire adventure
The Vampire Bride is, as we've already written, a very simple online machine. If you're expecting some multi-layer bonuses, a story or animations, you should probably try knocking on a different door. The Vampire Bride is mainly intended to be quick and easy fun.
The Vampire Bride online slot machine falls among the non-line slot machines. It has 4 reels and 4 rows where you can conjure up as many as 256 winning opportunities. But since there are no betting lines in the game, winnings are paid out for the combinations of symbols in any position on neighboring reels. They must, however, start on the first reel from the left and continue without interruption all the way to the right. Only the longest displayed winning combination will be paid out.
Every time you manage to win but you feel like you'd like to suck a bit of more blood... err, money from the slot machine, you can try the gamble function. After transitioning to the respective screen, your task is to guess the color of the card. If you manage to guess the color correctly, you'll get double your winnings but if you miss your guess then nothing will help and you'll lose the winnings. It's also possible to split the bank and in doing so to not lose all of your money.
Traditional bonuses and special vampire symbols
Besides the Gamble function, you can help yourself to additional money with the special symbols. But there are only two. SYNOT Games bet on the classics in the Vampire Bride game, so you'll be able to spin just the Wild and Scatter symbol.
The wild symbol acts as joker. It can replace a missing symbol in a winning combination and in doing so fill a gap that would prevent you from winning. In this slot machine, the Wild symbol rotates in a group of four on one reel but not all four Wild symbols have to be displayed above each other. The game allows you to stop the reels also in such a way that just a part of the Wild symbol is shown.
The second special symbol is The scatter symbol. It needs to be displayed on the reels 3 or 4 times to activate it. In case you manage to activate it you receive a number of free spins. For 3 displayed Scatter symbols, you get 10 free spins and for 4 symbols as many as 15 free spins.
Play the Vampire Bride game for free
And that's all, there's nothing more than this machine can offer. Just as we said, it's a simple machine that doesn't offer any large ambitions besides to entertain you for a while. If you like vampires or feel like playing on a simple slot machine, try out the Vampire Bride slot machine for free. And if you end up liking it, get your silver bullets, wooden cross ready and get those vampires.
200

EUR for new casino players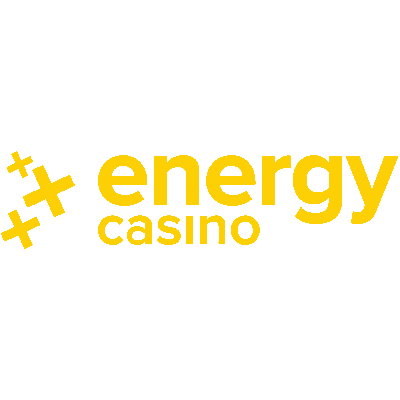 EnergyCasino offers a 100% welcome bonus from the first deposit to the casino up to € 200. When making the deposit it is necessary to pay attention to the allowed payment methods for obtaining the bonus. All information is available directly at the casino website, and you can find it in conditions for obtaining the bonus.
If this bonus is not enough for you, you can also get a 50% reload bonus from the second deposit to the casino of up to € 200.
Game Details
Game provider:
SYNOT Games
Game theme:
Scary slot machine
Online casino:
EnergyCasino
Our rating:
* Some of the slot machine features described here may not be available in every country. Indeed, they may be limited by legislation. You may also find differences in the game settings at different online casinos.