The popularity of jackpots is huge, and not just for lotteries. No wonder. Players love them because they don't have to do anything extra for their profit, just play what they enjoy, and online casinos can make an otherwise unattractive slot machine attractive. You can find a lot of different progressive bonuses in online casinos and in today's article, we will talk more about Synot Games' Synot Progressive Bonus jackpots.
What levels the SYNOT Progressive bonus offers
As mentioned above, the Synot Progressive Bonus is a feature game of selected slot games. It doesn't have to be deployed in all casinos with these games on offer, but if it is, you play for jackpots in 4 levels:
BRONZE
SILVER
GOLD
DIAMOND
Each level is played for a different amount. These are shown at the top of the slot machine. You can see how the values are rising live because you are moving them with your bets. Pleasant motivation.
The lowest bonus level is called Bronze. Although you can win the least amount of money, this jackpot is the most frequent. Consequently, the higher the level, the lower the frequency of wins. Silver and Gold levels bring higher amounts, but at the same time, the frequency of their occurrence is much lower. Well, the highest Diamond level can already reward you with a hefty sum, except, as they say, once in a lifetime.
How to get the Synot Progressive Jackpot
Since the name of the jackpot is Synot Progressive Bonus, it's probably obvious which games will put you in contention for it. Yes, they are online slots from Synot Games.
You don't need to do anything other than what you usually do to play for any of the bonus levels. Thus, playing your favorite game for real money. Even with Synot Jackpots, there is no requirement to land three Progressive Bonus symbols on the board. No need. The game will award you a bonus when it decides to do so. It doesn't even depend on the size of the bet, the amount lost, or anything else. It is purely a matter of luck and the will of the slot machine.
The SYNOT Progressive Bonus is triggered completely randomly after a game round has been played. It doesn't even matter whether it was a winner or not. You complete a spin, and the game rings and starts the animation. For you, this means that you are in the running for 4 bonus levels and the mini-game will decide which jackpot you win.
Play for the Synot Progressive Bonus
Sometimes casino game providers will tie their progressive bonus to multiple casinos – like a shared jackpot across operators. In this case, however, that is not happening. This means that the winnings at each level are only based on the deposits made at the specific casino you are playing at. Don't feel sorry though, these prizes are generous and tempting anyway.
The Synot Progressive Bonus has a huge advantage in that it's a Synot product, and not only do we like Synot games, but so do the players. Their visuals and bonuses make them one of the best things you can play at our casinos, making your journey to win a bonus all the more enjoyable.
100

EUR for new casino players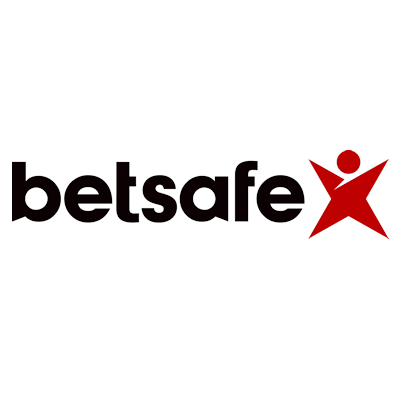 Get 100% casino bonus from your first deposit up to €100 + receive 100 Free Spins on 'Cat Wilde and the Doom of Dead' slot. Check T&C on Betsafe website.