Try the slot machine Fruit Shop for free
We've written a lot about the popularity of fruit slot machines which is why it won't surprise you that the spinning fruit is one of our favorite machines. It is nice to sit down to a machine and immediately know how it works and what the principle is.
The Fruit Shop from NETENT is just this type of slot machine. Fast, simple and generous with winnings. What more can a tired and game-hungry player wish for? Maybe a little better graphics and sounds that don't rip your eardrums after a half an hour and rules that can fit on one A4 piece of paper. All of this is fulfilled by the Fruit Shop slot machine and there's also a non-traditional bonus, made more original than elsewhere.
You have 5 reels on the playing field with 3 rows and you can win on 15 fixed winning lines. Of course, this is all based on the simplest principles. Spin the reels and create the longest possible winning line, starting on the first reel on the left and consisting of at least 3 identical symbols. Exactly how we like it.
Bonuses – tradition laced with originality
The combination of a simple game and a favorite theme is attractive on its own but NETENT did throw in a few bonuses. Don't expect anything grand. You have to be happy with a Wild symbol and Free spins. It wouldn't, however, be NETENT if everything wasn't just a bit more complicated.
The Wild symbol is completely normal. It serves the function of a joker and if you are missing a symbol in a winning line and get a Wild symbol in its place, the winning line counts as complete. Also pleasant is the fact that if you get a win with the help of a Wild symbol, the entire winnings will be multiplied by a factor of x2.
The authors had more fun with the free spins. You get them for all the winning lines created with fruit. The number of identical fruit symbols determines the number of free spins. For 5 identical symbols, you get 5 free spins, for 3 symbols you get one. The only exception is the cherry symbol. With it, all you need is adjacent pair and you get 1 free spin. We were very pleased that additional free spins can be gotten also while playing a free spin and even better, in this mode you also multiply your winnings by a factor of x2. With a little luck, you'll be able to reach truly large winnings.
Try the Fruit Shop in an online casino
We will admit that the Fruit Shop is not a slot machine for everyone. If you rather prefer the more sophisticated machines with bonus games and special functions, you won't really know how to appreciate its beauty. If you, however, prefer simplicity, all of this will be your cup of tea. Try out the Fruit Shop completely for free. Maybe you'll fall in love with it just like we did.
1000

EUR for new casino players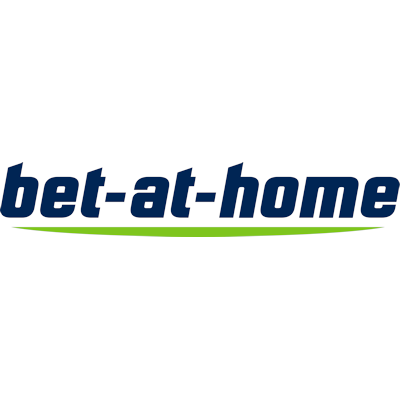 Each player of bet-at-home can choose at the first purchase of gaming funds: Good or better! Get your share of the cake now. Either you get a 100 % bonus of up to 200.00 EUR or 50 % up to 1000.00 EUR for the casino, live casino and Vegas! Choose your personal flavour favourite now and secure entertainment.
Game Details
Game provider:
NetEnt
Game theme:
Online casino:
bet-at-home
Our rating:
* Some of the slot machine features described here may not be available in every country. Indeed, they may be limited by legislation. You may also find differences in the game settings at different online casinos.