Slot machine features
How many reels and winning lines does the Crystal Miners slot machine have?
The Crystal Miners slot is made up of 4 reels, 3 rows, and 81 fixed winning lines.
What is the theme of Crystal Miners?
The reels of Crystal Miners spin a variety of precious stones, which is why it is one of the most treasure-filled slots.
What special features can you find here?
The Crystal Miners online slot includes the Mining, Swap, and Respins bonus features.
Is it possible to get freespins on the Crystal Miners?
Yes, you can get 5, 10, or 15 free spins for showing three, four, or five Scatter symbols.
Does this game offer the opportunity to play for jackpots?
Crystal Miners can be classified as a jackpot game in some casinos. Either it directly contains Apollo jackpots in 3 levels or platform/casino jackpots.
How to win in the Crystal Miners slot?
Our tip: During each freespin, a random number of Wild symbols appears on the reels, resulting in multiple winning combinations.
Try the slot machine Crystal Miners for free
What Crystal Miners slot machine is all about
Since Crystal Miners has been on the market, it has gradually become one of the most popular and sought-after online slots on offer at casinos. Since its popularity is relatively high, we had to take a look at it too. And after a few hours of playing, we have to tell you in advance that this is truly magnificent work from Apollo Games. If you've decided to try this online slot for yourself, read on first for some important information, facts, insights, and tips on how to play.
In the Crystal Miners slot, you play with 5 reels, 4 rows, and 40 fixed winning lines. For an Apollo Games slot, it's a pretty decent track. What we have to highlight is the theme of the play, which is the bloody and intense work of tenacious miners. A bunch of cute cartoon goblins are mining the rarest stones that will make you happy in the form of prizes. Gems such as garnet, fluorite, galena, gold, topaz, aquamarine, and emerald appear on the reels. A winning combination has the usual conditions. You must land at least three of the same symbol on adjacent reels in an uninterrupted sequence, starting on the first reel from the left.
A Mine full of bonuses
Fans of bonuses and special features will enjoy the following lines. There are more than enough bonuses to be found on the Crystal Miners slot machine and each of them will bring you attractive rewards. The first one is the Wild symbolom as a joker it substitutes missing symbols in a winning combination. This symbol appears on the reels in expanded formats, even across all four rows. There is also another Wild symbol, this time called BONUS. It only appears in the freespin game, where it plays the same role as its aforementioned predecessor. The freespins game is accessed using the Scatter symbolu, which is also called the BONUS symbol. For spinning three of these, you get 5 freespins, for four you get 10 freespins, and for five symbols you get 15 freespins. During the freespins, clever miners enter the game, trying to scramble a random number of Wild symbols onto the reels. Some of them will fall, but many will remain.
Then there is the Mining function. It consists of the fact that hot lava can start flowing on the three middle reels. From under this lava, our miners mine various symbols, resulting in several winning combinations. If you manage to land 4 of the same symbols (on top of each other) on a single reel, either emeralds, crystals, or aquamarines, you will be awarded a free re-spin. Miners can change adjacent symbols at any time after the reels have finished spinning to form an attractive winning combination. This is the so-called Swap function.
We'll finish the bountiful bonus harvest with the progressive Apollo Jackpots, which are available in several games from this provider. Any registered player in the casino can win the Gold, Silver, or Bronze Jackpot. If you don't know what we're talking about and you don't have experience with progressive jackpots, you can find out more about them in our article.
The Crystal Miners Slot Machine in a casino
Interested in the Crystal Miners online slot machine? There are plenty of bonus features to choose from, right? If you're craving a modern online slot with an engaging theme and generous and varied bonus features, click on the online casino and try it out for yourself. The game is also available in a mobile version.
1000

EUR for new casino players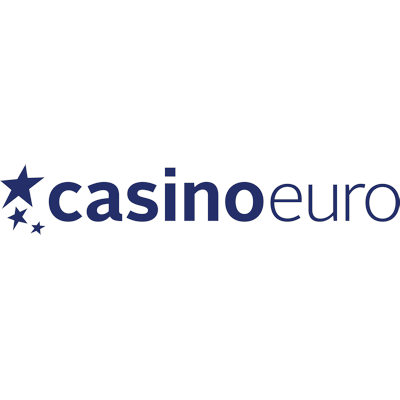 CasinoEuro double your first deposit! Deposit up to €1000 to play with €2000 plus get 100 Free Spins on Starburst online slot. Check T&C on CasinoEuro website.
Game Details
Game provider:
Apollo Games
Game theme:
Slot machine with gem symbols
Online casino:
CasinoEuro
Our rating:
* Some of the slot machine features described here may not be available in every country. Indeed, they may be limited by legislation. You may also find differences in the game settings at different online casinos.