Try the slot machine Blood Suckers II for free
Cemetery-themed music, a dark atmosphere, voices belonging to hidden and evil forces. Did these words send chills down your spine, or perhaps add a smile on your face? Delve deep into a world where darkness is ever-expanding and encroaching on the remaining bastions of light.
All players who love vampires will be happy to hear that NETENT's popular vampire-inspired slot machine, Blood Suckers, now has a sequel. Already its first version managed to secure a large fanbase of enthusiasts for the dark forces, which enjoy seeing evil prevail. And if you too are among them, you'll certainly like what the second installment has to offer.
The goal in Blood Suckers II, an online slot machine with 5 reels, three rows and 25 fixed lines, is to get at least three identical symbols in a winning line, in the left-to-right direction.
Sometimes, you might end up getting several winning combinations simultaneously. In this case it holds that only the highest winning combination counts in each winning line. However, if the combinations are located on several lines, then your rewards will be added up.
Avoid the demon!
Here, too, the Wild symbol acts not only as a wildcard which can replace any missing symbol, but also as a separate symbol - meaning that if it is displayed 2 or more times, you'll be justly rewarded.
And getting 2 or more Scatter symbols increases your multiplier, i.e., a coefficient which is used to multiply your wins.
Moreover, getting 3 or more bonus symbols activates the Hidden Treasure Bonus Game. Getting 4 bonus symbols provides double the amount of coins, while 5 bonus symbols provide triple.
In the bonus game itself, you are tasked with choosing among several coffins, which may contain a Key symbol, a Scatter symbol, or a Demon symbol. Opening 3 Scatter symbols rewards you with 100 free spins. Opening the key moves you to the next level. And if you manage to find a key again in the last level, you win a truly majestic prize – 1000 coins multiplied by the highest level. The bonus game ends as soon as you open the Demon symbol.
What makes the second installment better?
Blood Suckers 2 online slot machine differs from the first installment mainly in the musical score. Spine-chilling backgrounds, creaky doors and dark whispers will certainly invoke the presence of evil entities.
Your companion throughout the whole game is the young vampire Amalia. She's known for seeking the hidden treasure of her ancestors, killed by vampire hunters. Her animated character – wielding a crossbow and a provocative pair of breasts – will keep you entranced in front of your screen (even though, we do have a slight preference for the demoness in Hell Mania). The symbols themselves are also animated and can even scare you when they do their win animation.
While the first version allows you to spin the reels with bets worth 0.01, 0.02, 0.05, 0.10, 0.20 and 0.50 coins, here you can also bet one whole coin.
The size of the bets have changed in a similar way. The maximum value was increased from 100 to 250 coins over the scope of 10 levels.
Blood Suckers II requires a healthy dose of courage, even when playing for free
If the first installment of Blood Suckers left you with just the kind of horror experience you wanted, you should definitely give its second and improved installment a go. You can try it out even for free, but those with the right amount of courage and preparations, including not only a full wallet but also a wooden stake and garlic, can try to also win some money from the vampire environment and its rulers.
1000

EUR for new casino players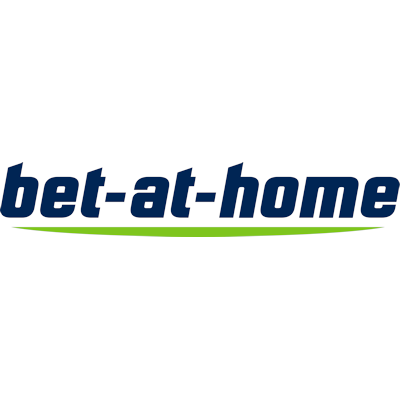 Each player of bet-at-home can choose at the first purchase of gaming funds: Good or better! Get your share of the cake now. Either you get a 100 % bonus of up to 200.00 EUR or 50 % up to 1000.00 EUR for the casino, live casino and Vegas! Choose your personal flavour favourite now and secure entertainment.
Game Details
Game provider:
NetEnt
Game theme:
Scary slot machine
Online casino:
bet-at-home
Our rating:
* Some of the slot machine features described here may not be available in every country. Indeed, they may be limited by legislation. You may also find differences in the game settings at different online casinos.