Try the slot machine Hell Mania for free
Even kids know that it's not advisable to play games with the devil. But we, as experienced gamblers, know well that even such devilish pictures can bring you loads of fun. And if we were to get a solid, high-quality hellish slot machine by SYNOT Games, one that in addition features an incredibly sexy she-devil called "Demonica", then there's really a strong case for selling your soul to the devil right here and now.
As per the usual, slot machines by SYNOT Games come with hellishly good graphics and the Hell Mania online slot machine is no exception. The hand-drawn pictures are beautiful, the she-devil is truly beautiful and it's all completed with truly listenable music and sounds. Basically, the visuals are great and even much larger developers could learn a lot from the work SYNOT Games did here.
To hell and back – with a prize no less
Hell Mania is a classic video slot machine with 5 reels, 3 rows and 5 fixed lines. It's really a pity that the number of lines is so small. We do see some effort in replacing the missing lines by higher winnings, but still ended up missing more lines when playing the game.
The Gamble function offers a hellish way of increasing your winnings. In particular, it allows you to increase your winnings by a multiplicative factor. And to succeed is "simple" – simply guess the color of a hidden card. The rules are clear – if you guess right, your prize is multiplied. Otherwise you lose all of your original winnings. Then there's the joker card. If you find one, your money gets doubled automatically. Another nice thing is that if you already won a few rounds, then you don't need to risk it all – instead you can simply split your money and continue betting with just one half of your prize.
An expanding Wild symbol with a surprise.
The bonuses are hellishly simple. In fact, there's a single one: the Wild symbol. Indeed, there's no scatter symbol in this slot machine. The Wild symbol replaces missing symbols in winning combinations, and can help create a winning line with other symbols. However, Wild symbols in Hell Mania are special – as soon as a winning line gets completed by a Wild symbol, then the whole reel will expand, not only revealing a complete depiction of the horned beauty but also helping you create additional winning lines. And, honestly, we considered this to be more than enough to compensate for the missing scatter symbol.
Hell Mania – try it for free
If you want to play Hell Mania, try it for free first. This will allow you to test which strategies can help you beat the devil, and if you do manage to find a good one, you can then use it for real – maybe you'll come back not only with your soul, but with a nice prize to boot. Or at least the phone number of a really sexy, horned lady.
200

EUR for new casino players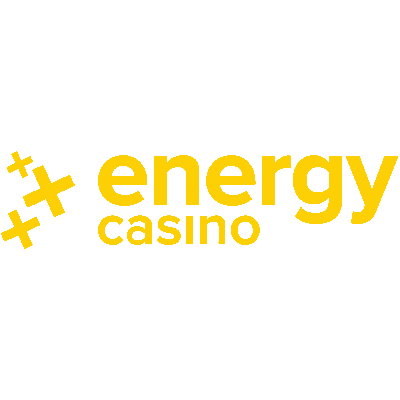 EnergyCasino offers a 100% welcome bonus from the first deposit to the casino up to € 200. When making the deposit it is necessary to pay attention to the allowed payment methods for obtaining the bonus. All information is available directly at the casino website, and you can find it in conditions for obtaining the bonus.
If this bonus is not enough for you, you can also get a 50% reload bonus from the second deposit to the casino of up to € 200.
Game Details
Game provider:
SYNOT Games
Game theme:
Scary slot machine
Online casino:
EnergyCasino
Our rating:
* Some of the slot machine features described here may not be available in every country. Indeed, they may be limited by legislation. You may also find differences in the game settings at different online casinos.