The popularity of progressive jackpots is growing at a skyrocketing pace everywhere. Almost all online casinos already offer them. Some even have several of them. Practically every good gaming provider has a progressive bonus and is happy to implement it in the casino alongside their games. And Apollo Games is of course a good gaming provider.
Players seek out these jackpots mainly because they can win much more than a normal spin of the reels, essentially effortlessly. Apollo Jackpots offer up to three levels, and the highest level really takes you beyond the normal slot machine wins.
What levels do Apollo Jackpots offer
The number of win levels may vary from developer's studio to developer's studio. Apollo jackpots offer three levels:
Each level offers a different level of prizes. But also with what frequency players can get it. You can see the current jackpot amounts on our website, in the casino lobby (if the casino has implemented this feature), or by playing the game directly above the spinning reels. So you can see live how the amounts are growing. Pleasant motivation.
The lowest bonus level is called Bronze.Although the value of the winnings is the lowest here, in most casinos it ranges from tens to hundreds of Euros, but at the same time, it falls very often. It happened several times a day. The second level – Silver also brings wins in higher orders. You may get it less often, depending on the casino's setup but in some, it will roll once or twice a week. The highest – Gold level is already about sums from another universe. It can yield really high, but at the same time, it falls so a couple of times a year at most. If you're whining that it's not enough, it's important to remember that you don't need to do anything extra to get the jackpot beyond the standard gameplay and it doesn't even matter how much you bet.
How can you win an Apollo Jackpot?
The Apollo Jackpot is logically already available on Apollo Games slot machines but only in casinos where these progressive bonuses are deployed. So just play your favorite games, just like you normally do, and if luck smiles on you, the progressive bonus is yours for the taking. There is no way to improve your chances of getting it.
The system will allocate your winnings when it wants. You don't have to worry about the bet amount, it doesn't matter, and even the losing amount won't affect the Apollo bonus win. It doesn't even matter if you won or didn't win in the last round.
Simple, and that's why it's so popular with casinos and players alike. Moreover, the more players play these games, the faster the potential winnings will rise. This is accumulated from the bets placed by us players.
Play for the Apollo Jackpot
Apollo Jackpot has a big advantage in that Apollo's games are high quality and popular. The amounts paid out by Apollo Bonus are therefore not small.
100

EUR for new casino players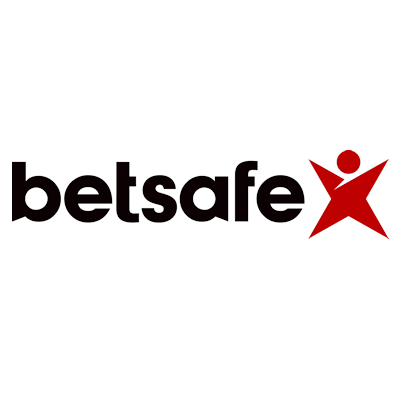 Get 100% casino bonus from your first deposit up to €100 + receive 100 Free Spins on 'Cat Wilde and the Doom of Dead' slot. Check T&C on Betsafe website.