Try the slot machine Reel Rush for free
Sure, we do like stories in real life as well as in our slot machines, but sometimes we just want to clear our head and avoid thinking about anything too complicated. And that's exactly when games such as Reel Rush come in handy. An online slot machine that goes directly to the core, offers instant entertainment and even adds a bit of originality into the mix.
NETENT's Reel Rush offers precisely what tired players want - a quick game that they can play even if they're short on time. Reel Rush might not seem so at first glance, but it in fact exactly meets all the requirements placed on a simple slot machine that doesn't come with any redundant game modes. And as a bonus it's all packed in a nice, novel graphical style and features pleasant audio.
A 5-reel secret
While the slot machine presents itself as a 5-reel machine with 5 lines and up to 3125 winning combinations, there's a little catch. In reality, while the first and fifth reel do offer up to 5 winning lines, but unless you unlock more of them you'll only be spinning these reels on line number 3. Reels 2 and 4 will only spin their lines number 2, 3 and 4, and only reel 3 offers the full 5 lines.
It might seem a bit complicated at first, but the idea is that some positions on the board are locked and can be unlocked by winning. So if you spin the reels and win, some positions will be unlocked and the next round allows you to create winning combinations by also using the unlocked symbols. After two spins you'll have a firm grasp of the idea. But be careful - as soon as you lose a round, all unlocked positions will be locked once again. To summarize, you need 5 consecutive winning rounds to unlock the whole board and play on 5 reels and 5 lines.
Bonuses make spinning better
To keep you motivated, the authors also added a few simple game bonuses. For instance, if you do manage to get the aforementioned 5 consecutive winning spins, you immediately get 8 free spins. And these are always played out on a completely unlocked board, and so the chance to leave with a really nice sum of money is much higher than in normal rounds.
Aside from free spins, you also have access to the classical wildcard symbol. However, it only appears on reels 2, 3, 4 and 5. The wildcard symbol behaves like a joker: it can replace any missing symbol in a winning combination.
Try out Reel Rush for free first
And that's it. That's all Reel Rush offers. And, as far as we're concerned, it's a good thing. Instant slot machines should stay true to their nature and offer quick and simple games. Reel Rush does that perfectly. If you haven't played this kind of game before, we recommend trying out this one as well as other similar online slot machines free of charge. This will allow you to get a bit of practice and learn the rules for each machine. And you don't need to invest anything to do so. Sounds like a good deal, doesn't it?
1000

EUR for new casino players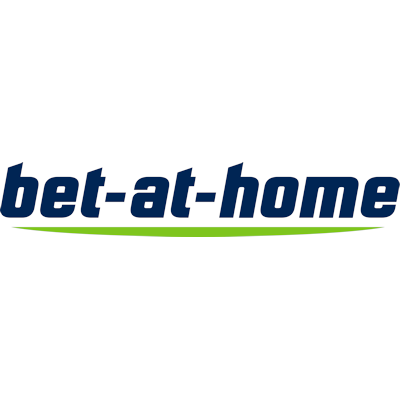 Each player of bet-at-home can choose at the first purchase of gaming funds: Good or better! Get your share of the cake now. Either you get a 100 % bonus of up to 200.00 EUR or 50 % up to 1000.00 EUR for the casino, live casino and Vegas! Choose your personal flavour favourite now and secure entertainment.
Game Details
Game provider:
NetEnt
Game theme:
Online casino:
bet-at-home
Our rating:
* Some of the slot machine features described here may not be available in every country. Indeed, they may be limited by legislation. You may also find differences in the game settings at different online casinos.