Slot machine features
How many reels and winning lines does the Mr. Vegas slot have?
The Mr. Vegas slot is composed of 5 reels, 3 rows, and up to 30 winning lines that you can customize to your liking.
What is the theme of the Mr. Vegas slot?
The Mr. Vegas is an entertaining online slot set in the famous Las Vegas. The dice symbol plays an important role in it, which is why it can be classified not only as a fun slot machine but also as a dice slot machine.
What special features can you find here?
The Mr. Vegas slot features the Money Wheel and two special modes – Roulette and Slot.
Is it possible to get freespins on the Mr. Vegas slot?
Yes, you will also find freespins on this slot machine. You can get them in 3 different ways.
Does this game offer the opportunity to play for jackpots?
You can also spin the Jackpot on the Money Wheel but only if you have placed the maximum bet. In some casinos, the Mr. Vegas slot is also complemented by platform jackpots of casinos.
How to win on the Mr. Vegas slot?
Our tip: You can get free spins in up to 3 ways. Through the dice, through the special mode of the 3-reel retro slot machine, and through the Money Wheel.
Try the slot machine Mr. Vegas for free
If you like simple slot machines where you don't need to think about much and just need to click from time to time, then we recommend avoiding Mr. Vegas by a mile when visiting online casinos. Otherwise you'd be risking, at the very least, a headache. This game is really something else. It's pompous, glittery, full of beautiful women, riches and great prizes.
If you want to experience the atmosphere of first-class life in Las Vegas but don't feel like leaving the comfort of your seat, Mr. Vegas is a welcome shortcut that will give you a taste of the life of the rich in the city of sin. But let's proceed one thing at a time.
This is Vegas, baby
At its core, Mr. Vegas is a 5-reel slot machine with 3 lines where you can win on 1, 3, 5, 7, 9, 11, 13, 15, 17, 19, 21, 23, 25, 27, 28, 29 or 30 lines (depending on your choice). The symbols and general visuals in the game bear a specific style, but this is not to the detriment of the gameplay. A beautiful woman will stay beautiful even when highly stylized, and the same also goes to the golden color of riches. The same also goes for the sounds. While playing you'll hear sounds that are typical for a luxurious casino, you can hear other voices shouting when they won at a different table, the popping of champagne bottles and of course also the clinking of coins. There's nothing negative to say in this direction.
Creative bonuses spanning all casino games
The real magic and beauty of this slot machine is however not hidden in its visuals or megalomaniac design. Indeed, where Mr. Vegas really shines is bonus games. There's really a lot of them, and each is an original which, we dare say, you won't find in any other slot machine.
Let's start with the Mr. Vegas symbols: if you manage to get the mascot of the game on reels 1, 3 and 5, then you'll enter a special roulette mode. That's right, there's a roulette in this slot machine. After activation, you can choose 3 numbers and if one of them ends up being the winning number, you get up to 15 times your original bet.
The next one is a classic, but still comes with a non-traditional component. We're speaking about free spins. What's specific is how they are activated. To do so, you'll also need to get the Mr. Vegas symbol. To enter Free spin mode, you need to get a Mr. Vegas symbol with an adjacent cat symbol (either on the left side from the 1st reel, or on the right side from the 5th reel). The number of free spins is the sum of the numbers shown on the activating cat symbol. And if two cats show the same symbol, then whatever you win during Free spin mode will additionally be multiplied by x2. One additional nice feature is that you can also get additional free spins when Free spins mode is active.
The third special bonus is the Slot Machine bonus mode (yes, that's right). If you get the corresponding symbol 3x anywhere on your reels, you enter a slot machine mode with 3 free spins on a special 3-reel retro slot machine. How much you win depends on whether you get identical symbols on this retro machine. But careful - the amount won differs from symbol to symbol.
And that's still not all - there's one last bonus mode left. That's the Wheel of Fortune. To access that, you need to get 5 special voucher symbols on an active winning line during a normal spin. After that, you simply need to click to slowly stop the wheel - and you're guaranteed to win at least something. Moreover, the prizes are really something. 10 free spins, Mr. Vegas bonus mode, credit (max. 60), or the Jackpot. However, you can only get the Jackpot if you placed the maximum bet.
Play Mr. Vegas completely for free
As you can see, boredom is not really a possibility when playing Mr. Vegas. There's something happening all the time, and you shouldn't expect any prolonged sessions with nothing to look at other than the spinning reels. But if you worry that the game might be too complicated, online casinos allow you to try it out completely for free and with no restrictions. So, you are welcome to start exploring and learning the game - and once you are familiar with all the mechanisms, there's nothing stopping you from enjoying the full experience.
350

EUR for new casino players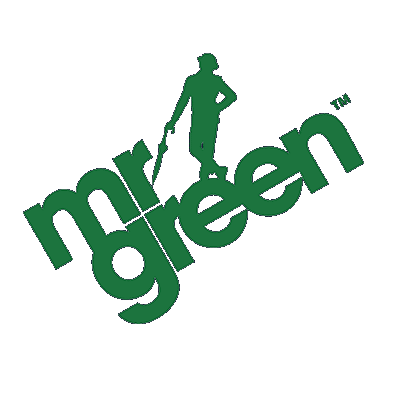 Game Details
Game provider:
Betsoft
Game theme:
An amusement slot
Online casino:
Mr Green
Our rating:
* Some of the slot machine features described here may not be available in every country. Indeed, they may be limited by legislation. You may also find differences in the game settings at different online casinos.