Try the slot machine Mermaids Millions for free
The world of mermaids is not very well explored. What we do know is that the original one by H. Ch. Andersen is waiting in Copenhagen for a prince to come save her. We don't know what she really offers for her savior, but if you would consider a prize to be good enough, then we recommend trying out the Mermaids Millions slot machine by Microgaming.
Discover a magical and hidden underwater world
Microgaming set their game in a fairytale underwater world, where mermaids are a fairly frequent occurrence. If you like fairy tales, then this slot machine might be just right for you. One of the things that makes it memorable are its well-designed, hand-drawn visuals – Microgaming did a great job there and paid proper attention to the details. We commend them for their work on that.
Mermaids Millions is basically a simple 5-reel online slot machine, with an optional possibility of winning on up to 15 winning lines (note that the optional lines are only available in the desktop version). Your goal is to get a winning combination made of the same winning symbols. Mermaids Millions counts winning combinations from left to right, as is the standard.
Wild and Scatter symbols + an interesting bonus
This slot machine allows you to achieve greater winnings thanks to special symbols and a bonus game. The special symbols are what you would expect: wild and scatter. The wild symbol serves as a wildcard and can turn an otherwise non-winning line into a winning one.
The scatter symbol on the other hand offers free spins. If you manage to get 3, 4 or 5 scatter symbols, then you'll be rewarded with free spins. You can get up to 10 free spins this way. One great news is that during free spins, your winnings are multiplied by a factor of 3, and so it really pays off to try and get as many scatter symbols as possible.
Aside from special symbols, Mermaids Millions also offers a bonus game. To start it, you need to find 3, 4 or 5 Treasure Bonus symbols. Moreover, they must be present in the winning line. If you succeed, then you get into a bonus mode where your task is to choose winning items from a set of 12 offered items. The number of items you can choose depends on how many treasure symbols you found.
Play with the mermaids for free
Mermaids Millions is intended primarily for beginners or players who don't have too much free time to play more sophisticated games. But that doesn't mean it's not worth a try. That's definitely not true – give it a shot and see for yourselves. We wish you good luck.
1000

EUR for new casino players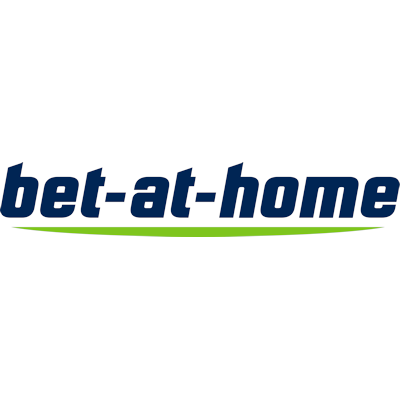 Each player of bet-at-home can choose at the first purchase of gaming funds: Good or better! Get your share of the cake now. Either you get a 100 % bonus of up to 200.00 EUR or 50 % up to 1000.00 EUR for the casino, live casino and Vegas! Choose your personal flavour favourite now and secure entertainment.
Game Details
Game provider:
Microgaming
Game theme:
Online casino:
bet-at-home
Our rating:
* Some of the slot machine features described here may not be available in every country. Indeed, they may be limited by legislation. You may also find differences in the game settings at different online casinos.