Try the slot machine Claws vs Paws for free
Claws vs Paws is a new classical online slot machine by PLAYSON with 5 reels, three rows and 20 fixed winning lines. The graphics are based on some kind of street, where a cat wants to steal as much as possible from a bank that is guarded by a guard dog.
The basic goal is to obtain at least three identical symbols in the left-to-right direction. That being said, Scatter symbols provide wins no matter where they appear on the reels If several winning combinations occur on a single line, only the highest one counts. On the other hand, multiple winning combinations located in distinct winning lines are added up. The amount you won is displayed on the information line below the reels.
The bottom tab offers options for regulating your deposits, which can be changed within several levels. And if you don't like clicking and instead merely enjoy seeing how your credit grows, you can use the automatic spin function to get up to 999 consecutive spins in one go.
Full of bonuses
While playing you collect chips which may appear on any reel, at any time. These are gradually stored in a symbolic cup in the top left corner. Once the cup is filled, there's a bonus game featuring a bonus wheel. In particular, there are two possibilities: A wheel with the current level of payouts, or a wheel with higher payouts.
Bonus games - you'll love that cat
The Wild symbol, which acts as a wildcard, can replace missing symbols in winning combinations with the exception of the Scatter, Alarm and Decryptor symbols.
If 2 Scatter symbols are displayed on the reels (Scatters only appear on the first and third reel from the left, plus there's a special Scatter symbol that appears on the fifth reel), you'll move into Free Spin mode. But the precise outcome depends which special Scatter symbol is displayed.
Special Scatter Symbol (cat with cash) – Sliding Wild Free Spins
During this bonus game, Sliding Wild bonus symbols appear on the reels – they may replace any other symbol that usually appears there (at most 3). This symbol shifts below each cell over time, until it reaches the bottom of a reel. Otherwise, it acts as a standard Wild Symbol and can replace all other symbols. Free Spin mode ends when all three Sliding Wild symbols reach the bottom of the reels.
Special Scatter Symbol (cat with beads) – Progressive Multiplier Free Spins
Two new symbols appear on the fifth reel during this bonus game: Decryptor and Alarm. Decryptors provide a gradually increasing multiplier – x1, x2, x3, x4, x5. However, an Alarm symbol will reduce the multiplier to x1. Free Spin mode ends as soon as three Alarm symbols appear in the game. The maximum number of free spins is 30.
Special Scatter Symbol (cat with golden pie) – Sticky Wild Free Spins
Here, the cat will try to add a certain number of Sticky Wild symbols which will remain in the assigned position for the whole duration of a game and can replace any other symbol. In particular, these symbols remain in the game until the guard dog removes them. As before: Sticky Wild = Wild Symbol
Moreover, at any point during the game the cat can directly impact the game by creating a big winning combination – so-called Big Win Hacking. In that case, standard symbols are simply replaced by winning ones. All in all, you'll quickly learn to love this cat. If 2 Scatter symbols appear on reels and the third one is beyond the borders of a reel, its hacking skills can also move the Scatter symbol to start Free Spin mode for you.
There's nothing more to say – come and try Claws vs Paws for free
At first you might think that Claws vs Paws is too complicated and there are too many bonus elements, but when we tried it we quickly noticed that "a few minutes" quickly became a nearly two-hour gaming session. The cat's hacking moves are a perfect way of immersing you into the game. But in order to ensure that you don't lose too much money in the first games, we recommend trying the game for free first. Meow!
1000

EUR for new casino players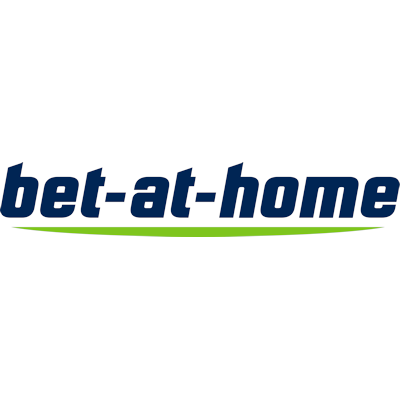 Each player of bet-at-home can choose at the first purchase of gaming funds: Good or better! Get your share of the cake now. Either you get a 100 % bonus of up to 200.00 EUR or 50 % up to 1000.00 EUR for the casino, live casino and Vegas! Choose your personal flavour favourite now and secure entertainment.
Game Details
Game provider:
Playson
Game theme:
Animal-themed slot machine
Online casino:
bet-at-home
Our rating:
* Some of the slot machine features described here may not be available in every country. Indeed, they may be limited by legislation. You may also find differences in the game settings at different online casinos.