Try the slot machine Break Away for free
If you get an urge to play a slot machine with a hockey theme during the winter Olympics or during the Hockey World Cup, you'll stay disappointed. You will not find plenty of them. The developers at Microgaming took a risk and brought out the Break Away online slot machine into the light of the hockey arena.
A surprisingly offensive game formation
This 3-row and 5-reel slot machine is non-linear. That means that you won't find strictly given winning lines and you can win in up to 243 paths. To get a prize, you just need to get three identical symbols. It still applies that the winning combinations have to start on the first reel on the left and continue uninterrupted from left to right. A very interesting addition compared to other slot machines is the fact that if you compile a winning combination, these symbols will "collapse" and will be replaced with the symbols above them. That way you can compile another win and then another.
Some people might like the game's graphics, others might not. It's about personal taste. The game's graphics and displayed symbols and animations seem to be very simple and very clear. No complicated numbers, functions or buttons. Only Bet and Spin. A good positive is that if you hold the Spin button for a while, you will turn on the Autoplay function.
Other bonus functions in the game are the Wild symbol. It's displayed as the sign "Break Away" on the flaming background. Its classic function is that it replaces the missing symbols (except for the Scatter symbol) in a winning combination. It only displays on reels 3, 4 and 5.
The Scatter symbol cannot be absent, it has the icon of a fiery puck with the designation Scatter. If at least three are displayed, you will get 15 and with five up to 25 free spins. The disadvantage is that other free spins in this mode cannot be obtained. You do have the option of the Rolling Reels mode where your win is multiplied. Therefore, you can get up to 10-times the win.
Another attack on your sensations is the Smashing Wild or the reel change mode. When you get two hockey players, this function will be activated. All of the symbols on the reels will change to Wild and can fill in a winning combination. But only one reel will always change, either 2, 3 or 4.
Train for free and score in the casino
Whether you're a hockey player or a hockey fan, we believe that this slot machine won't let you down. With a big serving of multipliers and bonus functions, it will convince you that without a contract to a top club, even you can get "big money". But before that, you should try the game for free. Fingers crossed!
1000

EUR for new casino players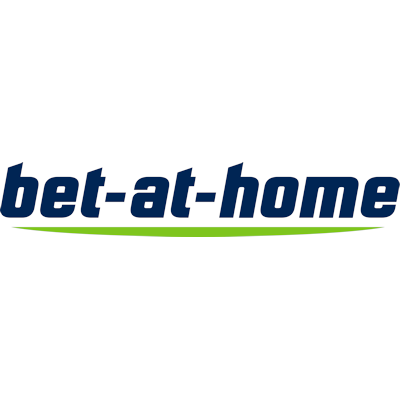 Each player of bet-at-home can choose at the first purchase of gaming funds: Good or better! Get your share of the cake now. Either you get a 100 % bonus of up to 200.00 EUR or 50 % up to 1000.00 EUR for the casino, live casino and Vegas! Choose your personal flavour favourite now and secure entertainment.
Game Details
Game provider:
Microgaming
Game theme:
Sports themed slot machine
Online casino:
bet-at-home
Our rating:
* Some of the slot machine features described here may not be available in every country. Indeed, they may be limited by legislation. You may also find differences in the game settings at different online casinos.