Try the slot machine Asgardian Stones for free
An unusual slot machine with exploding symbols
The chilling atmosphere will quickly breathe on you and when you decide to turn on the Asgardian Stones slot machine from the workshop of Net Entertainment. We decided to show you this unusual slot machine. The reason is simple. Top-notch graphics, pumped up sound effects, and tempting possibilities to win massive wins thanks to the bonus features of this game.
The plot of the Asgardian Stones slot is put into the lands controlled by immortal Gods of the Norse mythology. It is composed of 5 reels, 3 rows, and 20 fixed winning lines. They are valid from left to right and must start on the first reel on the left. If there are several winning combinations on a winning line, only the highest one counts. In case more combinations are located on several lines, then your winnings will be added up. When you get a winning combination, the individual symbols explode and are replaced by new ones. We've seen this avalanche effect also in the Gonzo's Quest slot machine.
Colossal symbols and win multipliers
As we've suggested at the beginning, this slot differs from slot machine games with something. The individual symbols don't spin on it, instead they fall on each other. These aren't just ordinary symbols but so-called colossal symbols. They have a size of 2x2 and also up to 3x3. These colossal symbols can smash ordinary symbols when they fall which leads to one specific thing. When the colossal symbols crush ordinary symbols, you get a certain win multiplier. They are displayed in the left side of the slot on a rock. The win multipliers are x2, x3, and x4. Every one crushing means an increase of the win multiplier.
The classic Wild symbol isn't missing from the table either. In the position of a joker, it substitutes missing symbols in a winning combination. In the basic game with reels, it only appears in a regular size 1x1, and in the bonus game, that we'll explain below, it shows up in the colossal size of 3x3.
Bonus wheel with free spins
The bonus game is connected with a large wheel. This is the bonus wheel that automatically shows up in a 3x3 size. It's composed of 8 fields, out of which 5 are numbers and 3 are designated as free spins. The numbers mean the value of the immediate win and the fields with free spins give free spins. Their total number is determined by the number of fields you can spin on the wheel. It's necessary to add that the bonus wheel either shows up completely or only a part of it. If you get along with luck, you could play for up to 15 free spins at a time. During the bonus game with free spins the colossal Wild symbol also shows up on the table in a 3x3 size which makes the chance of winning massive.
Great work, we give thumbs up
The Asgardian Stones online slot machine very pleasantly surprised us. It's something completely else than what we're used to. This isn't the classical spinning of reels, but the symbols are falling on each other in a cascade-like manner. The entire visuals are made excellently. The combination of colossal symbols along with the bonus wheel worked perfectly. Try out this smart slot machine and you'll agree with us. Lots of luck!
1000

EUR for new casino players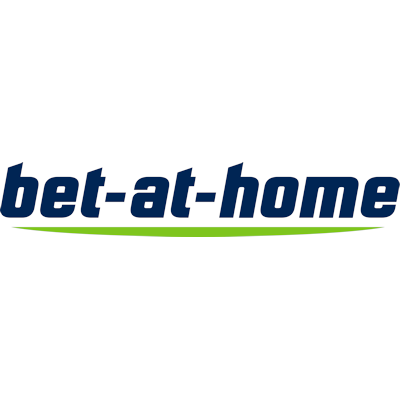 Each player of bet-at-home can choose at the first purchase of gaming funds: Good or better! Get your share of the cake now. Either you get a 100 % bonus of up to 200.00 EUR or 50 % up to 1000.00 EUR for the casino, live casino and Vegas! Choose your personal flavour favourite now and secure entertainment.
Game Details
Game provider:
NetEnt
Game theme:
Slot machine with mythology
Online casino:
bet-at-home
Our rating:
* Some of the slot machine features described here may not be available in every country. Indeed, they may be limited by legislation. You may also find differences in the game settings at different online casinos.